San Francisco is located in Northern California. It is surrounded by the Pacific Ocean and San Francisco Bay. This picturesque city is known for its fog, tolerance and diversity, cultural innovation and experimentation, and cutting-edge high-technology firms.
Time Zone
San Francisco's time zone is PDT (Pacific Daylight Time) / UTC – 7 hours
Weather
The weather in September in San Francisco averages a high temperature during the day of around 70 degrees F (21 C). The average lows are around 55 F (13 C).
Currency
The currency in San Francisco is the US Dollar $.
San Francisco Tours & Activities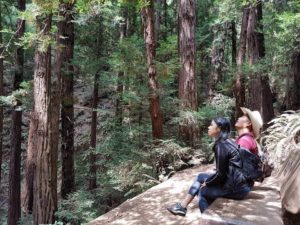 CoBrCa Congress has partnered with Tower Tours to provide an exclusive discount on sightseeing tours and activities in and around San Francisco for all 5th World Congress on Controversies in Breast Cancer Attendees! Start planning some activities during your free day!  Enjoy up to 20% OFF on sightseeing tours and activities by entering "COBRCA19" in the Promo Code field at tour check out!

* Discount code is valid for travel dates: September 2 – September 8, 2019; Complimentary hotel shuttle service is provided from Hyatt Regency San Francisco;  Promo Code is applicable to tours listed only.